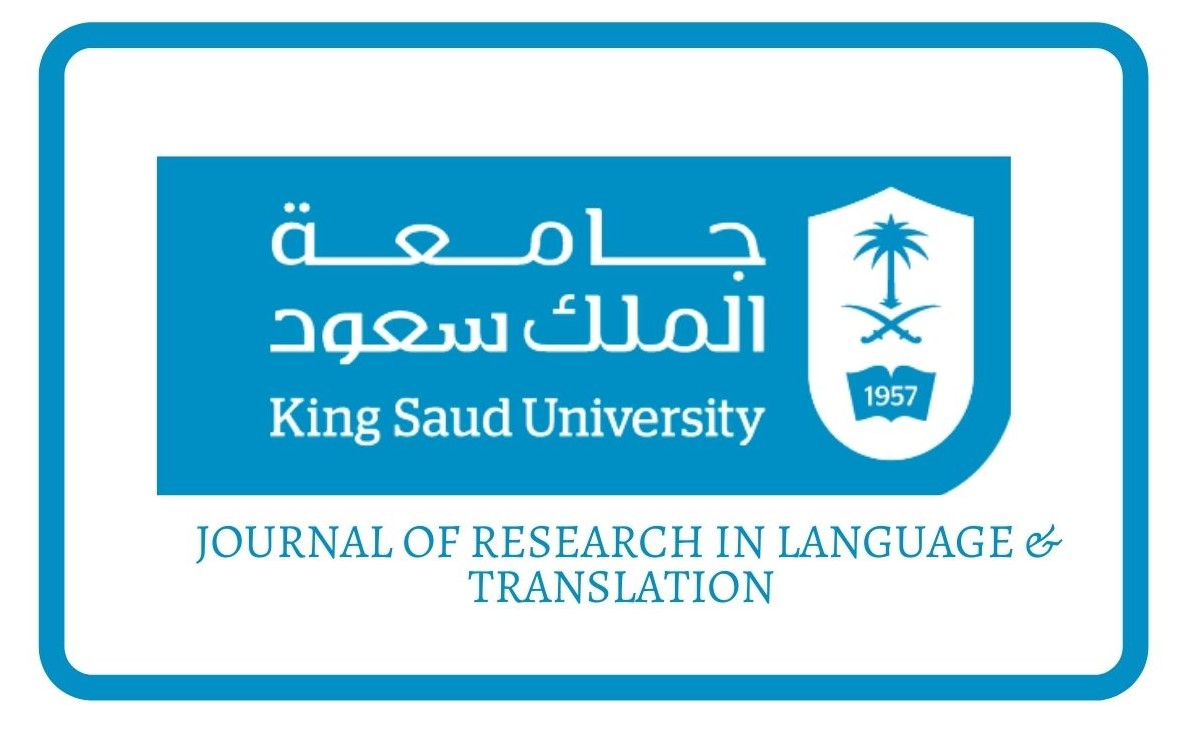 ---
Journal of Research in Language & Translation (JRLT) 
ISSN 1658-9246
The Journal of Research in Language & Translation (JRLT) is an open-access, bi-annual, peer-reviewed journal published by the College of Language Sciences, King Saud University, Saudi Arabia. JRLT publishes original research papers and critical reviews of recently published books. 
Journal Aim and Scope
Papers published in JRLT cover a wide range of topics, including, but not limited to, the following:
Linguistics (theoretical and applied) 

Translation and interpreting 

Second/foreign language learning and teaching 

Language and culture 

Corpus linguistics 

Discourse analysis 

Technology-assisted language learning 

Translation Technologies
Fees 
The JRLT does not charge any fees for processing and publishing articles.